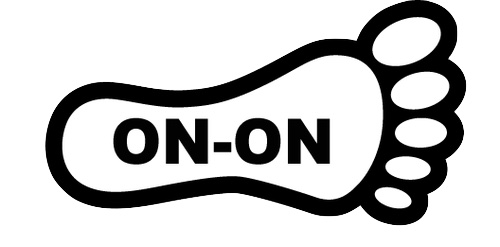 Angeles City is the premiere destination for hashing in the Philippines with many spectacular trails right on our doorstep.
Hashing in Angeles City dates back to the year 1979 when the Angeles City Hash House Harriers (ACH3) was founded. The group originally ran out of the Birds of Paradise bar on Fields Avenue, later moving the on home to Anchorage Inn on Real Street, then to the Premiere Hotel on Malabanias Road. While the group was previously focused on fun and fitness, it deteriorated in recent years as the members aged and were not replaced with young blood. ACH3 trails are now typically only 3-4Km long without any hills or challenging terrain. This suits the bulk of the elderly members who are physically unable to do tough trails anymore.
The Corona Hash started as a splinter group of ACH3. The founder "Egghead" is a former committee member of the Angeles City Hash. During the plandemic of 2020 the Angeles City Hash stopped operating for a period of six months, which in turn laid the way for the birth of the Corona Hash. Since the Corona Hash was the only hash operating in Angeles City at the time, the bulk of the Angeles City Hash members joined the Corona Hash, but many returned when the ACH3 started operating again.
"The Corona Hash may not be the eldest hash in Angeles City, but it's most definitely the youngest!"

Keep the change
The original slogan of the Corona Hash was "we hash real trails and drink lots of beer". The vision of its founder was to encourage health and fitness, but also to go back to traditional hash origins by including a block of ice for the circle, down downs, hash songs and tough trails that were always a minimum of 7Km long. Many Angeles City hashers disapproved of the tough trails and refused to sit on the ice, excluding themselves from the group. This was the basis of the division of the two groups, which sadly has led to an ongoing rivalry.
The Corona Hash is a smaller group than the Angeles City Hash, but it's far more inclusive. New members are always welcomed into the group and encouraged to take part in the circle. This atmosphere makes the group more of a family and has bonded life long friendships.
Some of the highlights visited regularly by the Corona Hash are Delta V, Villa Maria, Sitio Target, Sitio Haduan, San Vicente, Calumpung, San Martin, Mainang, Dapdap, Bamban and Floridablanca. We also plan annual hikes to the Mt Arayat Summit.
The Corona Hash is based in Angeles City, but we have a close connection with the Subic Bay Hash House Harriers (SBH3) with several members joining Subic Hash hiking events regularly. For the past two years running the Corona Hash has had joint outstation events that coincide with the SBH3 Anniversary.