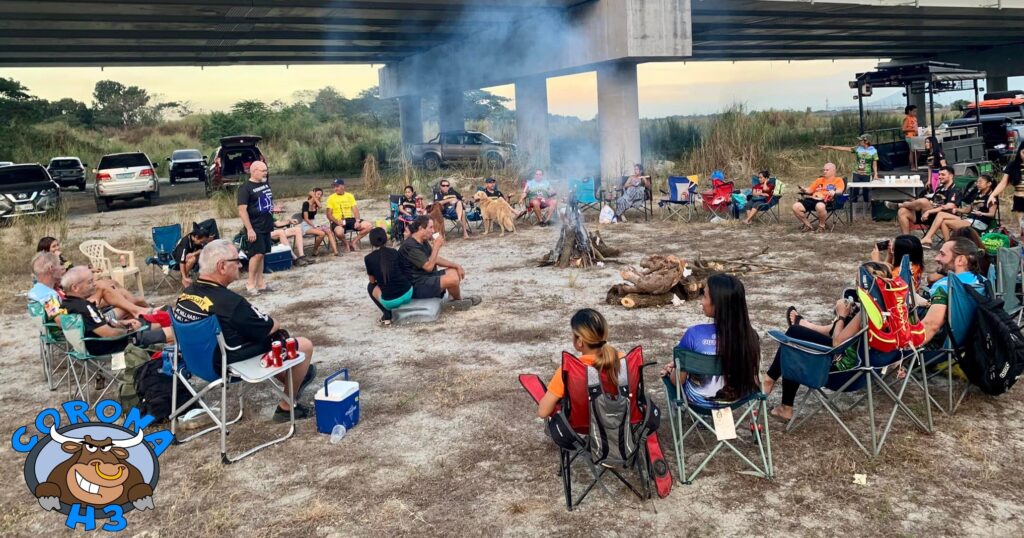 WELCOME TO CORONA HASH!
Corona Hash is the leading hash group in Angeles City, Philippines. Our group is a fun loving drinking group with a hiking problem that's composed of Expats and Filipinas. We share a common interest in health & fitness, adventure and the great outdoors. We hash REAL, deep rainforest trails (no town runs) and hike in ALL WEATHER CONDITIONS! Whether there's rain, hail, shine, typhoon or volcanic eruption forecast we will be out every Saturday afternoon on the best and most scenic trails around Pampanga!
Hashing originated in 1938 and there is now thousands of Hash chapters worldwide. The Corona Hash was founded on March 22, 2020 and we now have over two hundred members, with around forty to fifty showing up every Saturday to hike, enjoy the great outdoors, drink beer and socialize.
Our trails are typically 7Km-10Km long and they're marked using shredded paper, white powder and signs to help you find your way. There's usually short and long options to cater to different fitness levels. Just bring some hiking shoes, a hat, a chair and plenty of drinking water – it's hot out there. After the hike we form a circle where we drink, BBQ and enjoy an open fire, so don't rush off home after the hike.
Everyone is welcome to join us, so bring some friends. Look for the location postings in our facebook group, usually on a Thursday or Friday.
JOIN US – JUST SHOW UP AT HARRIETTE'S RESTO BAR AT 1PM ON A SATURDAY
COST: MEN 200 PESOS / LADIES 100 PESOS
Hope to see you on trail! ON-ON